So have expanded my little business, and had some interest for design work. If there anyone who needs custom design work for home, business, or personal use let me know.
Also any photographers who don't have time to do the custom design can pay design fee and put your logo on it. Also, if you have a CD of pictures, or some you may have taken I can also put them together as composites, books, or Christmas cards.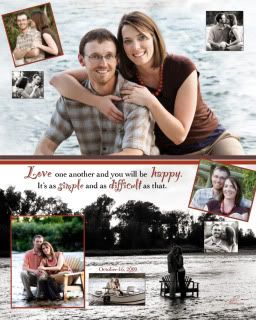 I have started to do books and hard bound wedding, childre, and newborn books of all sizes. It is so much fun! I will be posting more and pictures of the books.
I can also help you spruce up your BLOG or WEB PAGE. I read HTML code and love manipulating blogs for your personal or business use. PLEASE email me jillphotography@aol.com for any questions or prices!