Sweet baby Elika... this is my newest little niece. Isn't she so beautiful? I had the chance to meet and hold her last week on our trip to Florida. Her mom and dad were so excited to get some pictures of her. Just after she got her ears pierced we headed home for some pictures.
Seeming how I could not take my SUPER-De-Duper camera, and my oversized studio light, I made do with what I had. Have you ever wondered how photographers get the "shot"... well her is your chance. Taking over my in-laws kitchen I used the brightest window light in the house. Once I had a couch cushion covered, and dad holding up the backdrop we were ready to go. Once I covered little Elika with a warm blanket she fell fast asleep. Then dad held up the cutest wrapping paper ever!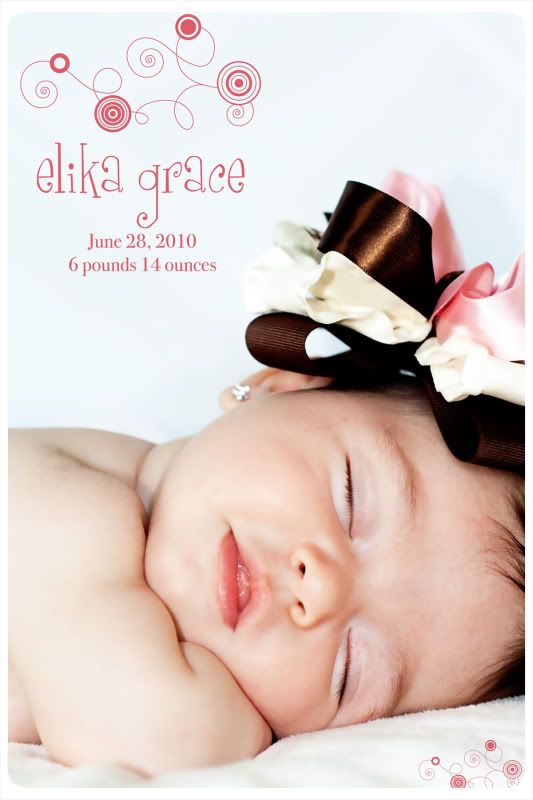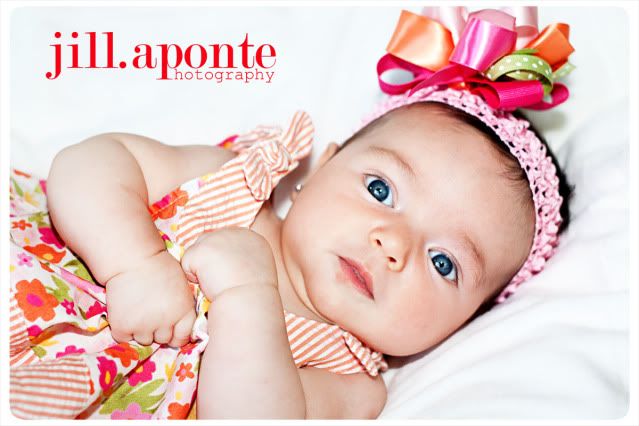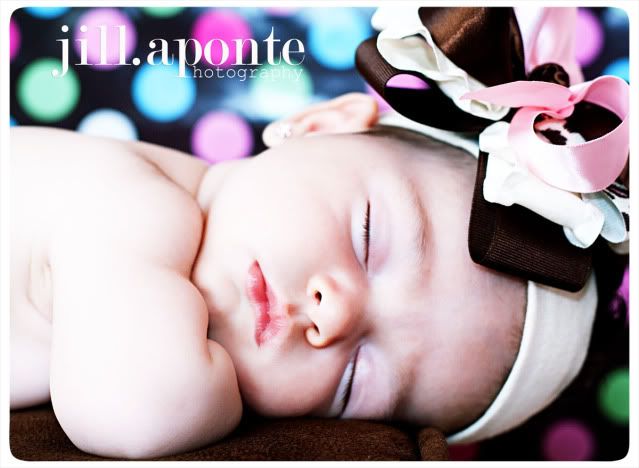 After a few shots inside we decided to held outdoors! So with a joint effort we carried her outside against the pretty house walls (pink may I mind you), and took a few more pictures! See it really is that easy! Sorry dad if your back hurt a little bit, but wasn't it worth it! These pictures are exactly as you see... no tricks here!