This sweet little boy has been a part of my photography sessions multiple times, and I just love documenting his journey. What a tender moment this is for Little Z. to be holding a replica of his daddy's fingers. This was such a momentous session. More to come and some amazing pictures!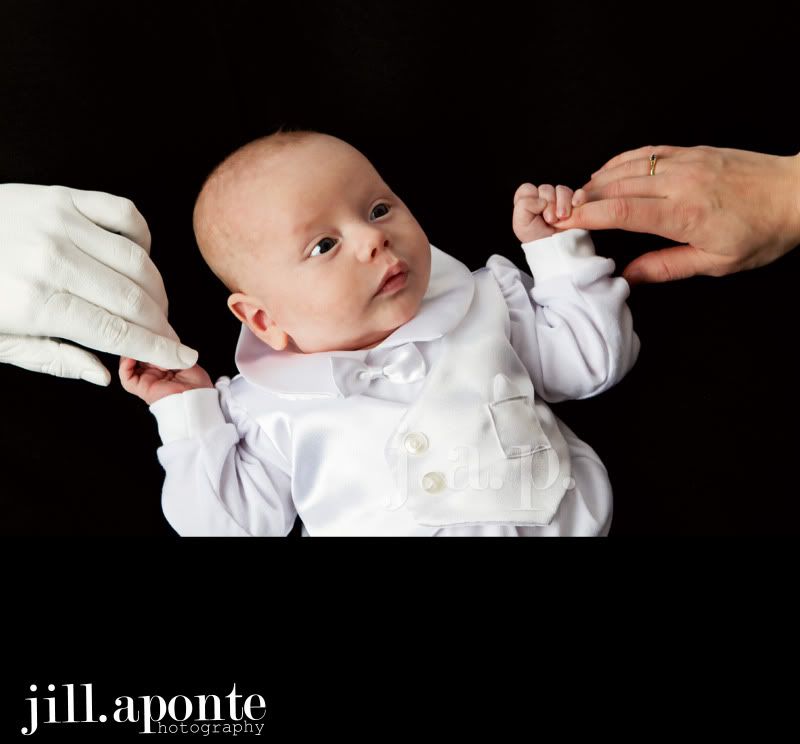 I want to share something very special and amazing with you! I was lucky enough to help out my friend who needed a family picture without all her members physically present. About 7 Months I took Little Miss L's birthday pictures, and with the ENTIRE family physically there (except Little M) I offered to take a famil...y picture. However, mom and dad both wanted to wait until Little M. arrived. How I wished I would have took that picture. For that reason today I will take a family shot at your session (even if your bringing your little one just for pictures) regardless if your dressed for the occasion. You never know when a particular picture will be priceless.
OH HOW I love technology and what a wonderful thing it is! So now I can finally put the M. family back together forever. This is why I do photography is to document your life story and history. I HOPE you realize how important a family picture is, and to pull out your camera TODAY and take a family picture.
Here are the two BEFORE pictures and the FINAL TOGETHER family picture!