I have been shooting a few landscape shots for a upcoming event. I am so excited to share my personal view of the Temples! I will also be printing a few enlargements, and framing them if interested email me at JillPhotography@aol.com.
If you need a
Mothers Day gift
this would be a perfect idea!
Price includes ALL of the following: 10x30 panoramic print of Idaho Falls or Rexburg Temple, Black custom chunky 4" diameter distressed frame, mounted on foamboard, mounted into frame, and wire hanger on back ready to hang.
Sale Price through April 7th: *$185. (STEAL!)
Other custom sizes: 10x20 is $165, and 8x24 is $145.
If you want a different sepia tone or black and white I can do that for the same price.
For a custom edge FINISH I would HIGHLY recommend the METALLIC COAT to top it off.
*Other custom sizes available upon request. Additional $25 for Metallic finish. Additional $10 to add text.*


[Sample above of the 10x30]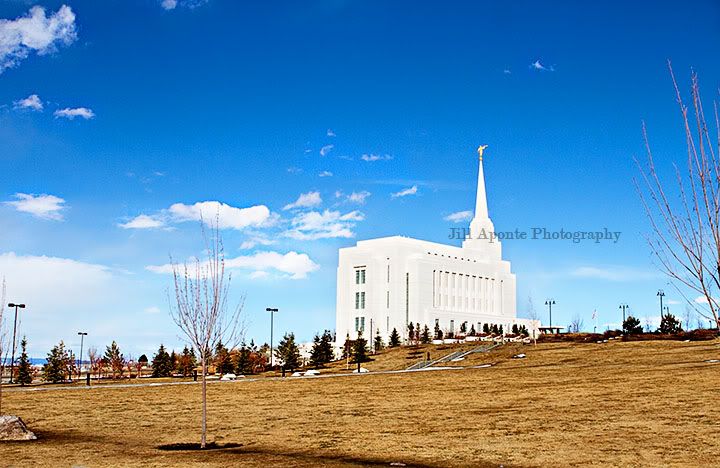 Recommendations for the Rexburg Temple Print: 16x24 is $225. 16x20 is $195. If you like the landscape look then the 14x24 is $185. I also can do a smaller size print 12x18 or 11x14 on request.